Costa Rica Cachí Marigold Estate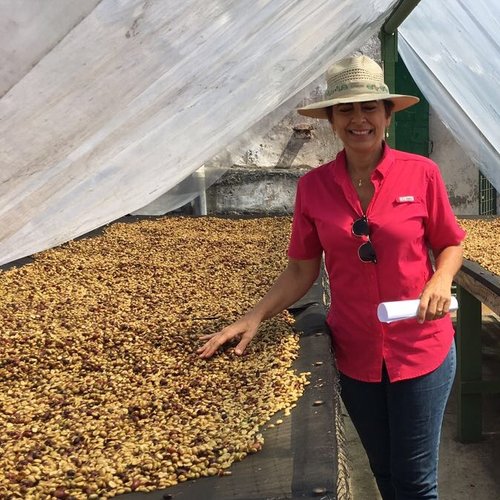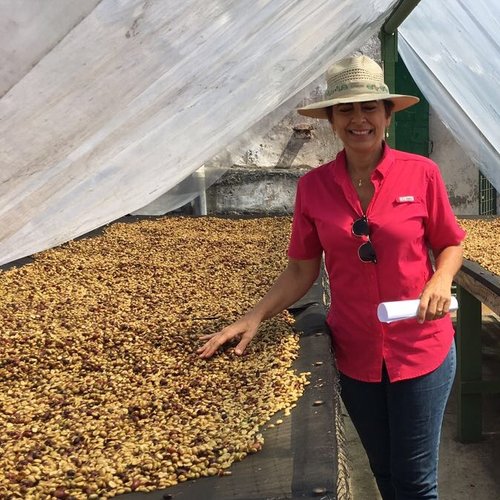 Costa Rica Cachí Marigold Estate
Whole Bean
Tasting notes: butterscotch, walnut, citrus
Origin: Costa Rica
Region: Cachí, Orosí Valley
Farm: Zalmari Estate, 100 Hectares of Coffee, 80 Hectares of Protected Forest
Producers: Ceci Genis & Marigold Murray
Varietal: Caturra
Altitude: 1000-1250 Masl
Processing: Washed
We are super excited to offer you the very first coffee that we have sourced directly from the farmers, Ceci Genis and Marigold Murray! When we were at Coffee Fest in the spring we were able to meet Marianella, one of the founders of the The Farmers Project in Costa Rica. She had a wealth of knowledge and was so kind and passionate about her farms and made it seem possible to start a direct trade relationship with them. The Farmers Project was started to help local farmers in Costa Rica sell their coffee for a fair price to support their workers, their farms, and their families. Sharing this vision, farmers could learn from one another, share best practices, and export their specialty coffee together.
One of these farms is the Zalmari Coffee Estate which lies in the micro-region of Cachí, Orisí Valley in Costa Rica. Nestled between volcanic mountain ranges, leguminous shade trees grow amongst the fields of Atlantic coffee. Cold evening temperatures benefit the ripening of rich, full-flavored beans. During the milling process, reduced amounts of water and anaerobic oxidation tanks ensure the water recycled back into the rivers is clean to protect the natural flora, fauna, and the forest.
Fourth generation Cecilia Genis runs Zalmari Coffee Estate with her mother, Marigold Murray. (Hence the name of this coffee which is to honor her mother Marigold) Since founding the Zalmari Coffee Estate in the 1920s, the Murray family have woven their values into their work: protect the environment with sustainable business practices, support the Cachí community, and farm top-quality coffee.
Cecilia and Marigold are longtime members of the IWCA-Costa Rica (International Women's Coffee Alliance). They are passionate about women's empowerment, and their farm was the first to earn the WCC (Women Care Certified). This certification is designed to improve the sustainable lifestyle for women involved with cultivating, processing, trading, and exporting coffee.
This is a fresh crop that was ethically sourced with 100% traceability and for those reasons we are super proud to offer it to you, the last person in the coffee chain! We hope you enjoy.
We roast for online orders weekly, as it's important to us to get you the freshest coffee possible! All orders placed before 5 pm EST on Monday will ship on Thursday. Orders placed after 5 pm on Monday will be shipped by Thursday of the following week. All orders shipped USPS Priority Mail.